What is your earliest travel memory?
The first trips I remember were by car with my parents and sisters. We used to go on holidays to the beach near Porto do Son, A Coruña, in the north of Spain. Also my first trips by train with my friends are something to remember. And the first trip with my wife when we were still dating. All these travels bring incredible memories.
What was the most impressive place on Earth you ever visited? What did you do there?
An accessory you always take with you when travel?
My camera, of course! I do not leave home without it because it is also a working tool. And my music playlists. As with the books, during my trips I like to discover local artists and to immerce myself in the way they are thinking and feeling. Also a guide book is a must, of course, I always buy one before each trip.
Your favorite souvenir you ever bought?
I do not usually buy many souvenirs,
His talent has no borders. And his artwork has a hypnotic power. A painting or a photo? It is a common question when you find one of his hyperrealistic works exhibited in the most prestigious galleries and art fairs worldwide. It´s hard to believe that this sharp reality so faithful to detail was created with a brush on the canvas. His works vibrate, enthrall and cause addiction. The more you see, the more you want. Today we travel with Luis Perez to discover his secret places and to find out how his journeys have influenced him.

"I think traveling
makes you aware of who you really are.
You find out that you are not more or less important than
the rest".
I enjoyed a lot traveling in the Big Sur and Marin County in California, the pure nature, the light and strength of the Pacific Ocean. It is spectacular! Japan was also an impressive and exciting experience.
Your private plan, how your ideal holiday look like?
It is a trip that includes leisure, relaxation, nature, a little bit of urban experience, cultural visits, food tasting.
I love meeting local people, getting to know their lives, interact and, ultimately, empathize.
What place is next on your bucket list trip?
I really want to discover Africa, Kenya or Tanzania, and to visit Canada, Argentina, to explore more of the United States, to travel deeper in Japan, Oceania, Australia, New Zealand. Many places as you can see.
What do you read while on the go?
I like to document myself, to read a lot about the destination and to gather as many references as possible. As for my favorite genre, I like biographies. So if there is a biography of any famous person from the place where I go, I will grab this book to read during my trip.
except the obligatory magnet for the fridge, I admit it. My best souvenirs are the pictures: they are the perfect travel diary, when I see them again once back home, they instantly teleport me.
What have you learned in your travels?
To value diversity, to respect other cultures, other ways of seeing and interpreting
things, other ways of understanding life.
But within all that diversity you also discover that everybody is seeking exactly the same thing: to be happy.
It's fantastic to see how people adapt to the environment, and create their own interpretation of the world. A clear example is the architecture: a house is a house anywhere but you have to adapt it to the terrain and its characteristics, materials available in the area, etc. The same happens with art in general.
I think traveling also make you aware of who you really are. You find out that you are not more or less important than the rest. This could be also a medicine for the exacerbated nationalisms moods that are so in the air nowadays. Travel makes you think, improve, strengthen or simply learn valuable things that come together in a personal growth.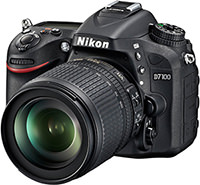 1 apple music playlist. 2 big sur. 3 lonely planet guidebooks.
4 porto do son. 5 japan. 6 BIOGRAPHY book. 7 nikon camera. 8 frigde magnet.


This is a mockup. Publish to view how it will appear live.