Island of Love and Freedom
FOR FOODIES:
For breakfast - Cappuccino Cafe in Marina Botafoch. The best views to Dalt Villa and Ibiza Marina. For lunch, Amante Beach Club for good food and amazing views. For dinner: Locals Only in Ibiza Town. The name alone tells you everything to need to know.
MOST DECADENT LUNCH:
The brunch at Nikki Beach is amazing. Chefs cook right in front of you and make your pasta live.
LOCAL FOOD:
Everybody queues up at Yemanja to taste the famous paella.
BEST NIGHT CLUB:
Pacha starting from 2 AM, the best lineups, every night is crazy. Ushuaia is for those you like to dance in beach wear: the parties start in the afternoon around 3 PM and finish at 12 AM. However a good time to come is around 9 PM.
COCKTAIL:
Get a table at Savannah in San Antonio around 8 pm. You will enjoy the perfect sunset with famous DJs.
BEST MASSAGE:
You can have a good massage everywhere on the island. Each beach club has their own massage team. Or book Ibiza Massage: they come to you, at your home or yacht.
BEST HAIR SALON:
La Coupe in Ibiza Town. Call before you go. It's a very cool team, and they understand all of your hair needs.
BEST YOGA:
Ibiza Retreats. The perfect combination of yoga and wellness.
BEACH:
For the view and music: Cotton Beach Club.
For the big party on Sunday night, Blue Marlin.
And if toy want to relax and take the sun, go to Atzaro Beach. You also should visit Cala Conta Beach with amazing views, drop by Ashram Ibiza and enjoy cool DJ music during all the day.
YOU CAN'T MISS:
You can't live the island without seeing Es Vedra.
According to the legend it is said to be home to sirens and sea-nymphs, who tried to lure
Odysseus from his ship in Homer´s Odyssey. It is also thought of as the holy island of the Tanit, the Phoenician lunar goddess of fertility, who became Ibiza's patroness.
WORTHWILE CULTURAL EXPERIENCE:
Visit the Old Town and walk until the top the see the Cathedral. There is also a night tour with professional actors performance, very recommendable if you would like to immerse in medieval Ibiza atmosphere.
SOUVENIR YOU MUST BRING HOME:
Sal de Ibiza. It's a local top quality salt. You can buy it everywhere on the island, or directly at the shop Sal De Ibiza. Sal de Ibiza is harvested exclusively in the nature reserve "Parc natural de ses Salines
d'Eivissa".
BEST ACTIVITY FOR SPORTY TYPES:
Diving. Go to Scuba Ibiza Diving Center at Marina Botafoch. You'll swim like a fish.
SECRET ONLY THE LOCALS KNOW:
Try to find Cala Llentrisca, a secret beach that is very difficul to locate.
DON'T FORGET TO PACK:
Your happiness, your open-minded spirit. Without it you can't enjoy the real Ibiza's state of mind.
For decades Ibiza has been attracting artists and creative people around the world, many of them have made the island their home. But what are the unseen roots that fuel their unlimited creativity and why Ibiza is known as an Island of Love and Freedom?
Ibiza has always been under the domination of many different cultures: the Carthaginians, the Roman, the Arabs, the Catalans and more recently Ibiza has been under the invasion of hippies, clubbers and jet set. This long history of different influences have brought the ibicencos into developing a sense of acceptance and tolerance towards others. "Tranquilo", one of the most famous word in Ibicenco, means "finding inner peace in harmony with nature". It´s easy to feel an attraction by this Ibicenco way of life, to find inspiration and gratification from the natural beauty and the simple, spiritually enriching way of life.
Ibiza, with its 340 sunny days a year, contributes to energise our soul without considering the breathtaking sunsets which open the heart and quieten the mind. So there is no doubt that the island with its clearest waters, secluded beaches, secret coves, enchanted forests that smell of rosemary, thyme and pine has a very positive influence, giving people the desired relax and inspiration. Here everyone lives and lets live. Let us embrace the energy and absorb the vibes of this island full of soul, love and creativity.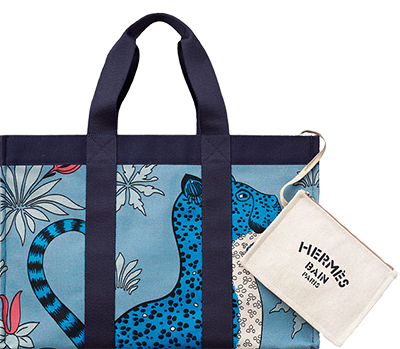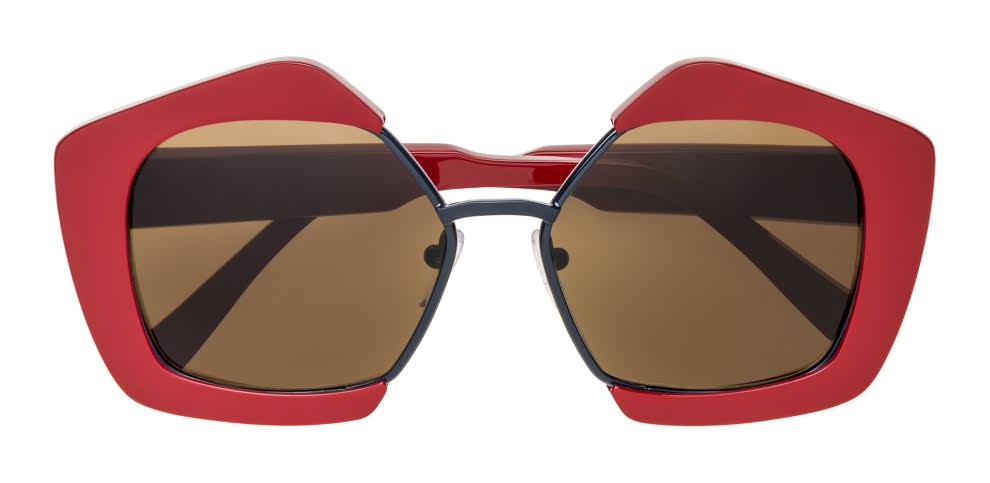 1 cotton beach club. 2 sal de ibiza. 3 marni sunglasses. 4 blue marlin beach club. 5 blue marlin bar.
6 hermes beach bag. 7 alaia sandals. 8 we are handsome swimsuit. 9 nikos koulis earrings.
This is a mockup. Publish to view how it will appear live.